Want to publish your research paper in an indexed international conference and unable to attend due to schedule conflict, teaching/research load, long flights to conference location, visa issues, or budget constraints?
33rd IBIMA Conference offers you the possibility to publish your research efforts as "Virtual Presentation" and enjoy:
1) publication of your paper in the conference proceedings,
2) pay reduced registration fee to almost 50% off,
3) have your paper indexed at Scopus, Web of Science, Engineering Village … etc.  
Virtual Presentation Extended Submission deadline:
5 April 2019
This is an announcement to organize a Special Topic Session within the 33rd IBIMA Conference that will be held in 10-11 April 2019, Granada, Spain.

These special sessions are opportunities that bring researchers together and could result in future joint research efforts, co-authorship of journal articles, and/or book publications. Check the Special Topic Session page for details. 

All full papers published at the conference proceedings and recommended for further consideration at one of 40+ IBIMA Publishing Journals will be fast tracked for journal publication …… more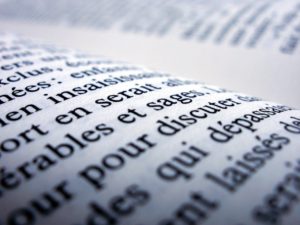 Tous les chercheurs, universitaires et praticiens s'intéressant aux thèmes de la conférence sont invités à soumettre leurs communications. Deux types de contributions pourront être présentées: 
Papiers de recherche en format long: pour les travaux aboutis (5000 mots max) avec la liste complète des références.
Papiers en format court : pour les recherches en cours, résumés, idées que vous voudriez discuter avec l'audience à la conférence ou ébauche des papiers pour une éventuelle co-écriture : (5 pages max ou 1000 mots)
Les papiers seront évalués par rapport à leur originalité, leur cohérence, leur clarté et leur contribution scientifique. Chaque papier sera révisé en aveugle à l'aide d'une grille d'évaluation. Les papiers de recherche seront révisés par les membres du comité scientifique……. plus